A continuation of Girls State is Girls Nation where two Senators from each state are selected to participate in a simulated National government program in Washington, D. C. The following are the areas of emphasis this year:


• PATRIOTISM as Girls State citizens gain a better understanding of our American traditions and a greater appreciation of our country and our flag as well as learn our government processes through simulated real life involvement in all levels of government.

• PARTICIPATION in the citizen's communities when she returns home and begins a life long commitment to be active in all levels of our government. To produce Girls State Citizens with this commitment of participation, units must make wise selections of delegates, provide them with informative orientations before the session begins, and then give them recognition when they return home.

• PROGRESS into the future by adding new and innovative enhancement to our program.
Welcome to

The American Legion Auxiliary

Department of Arkansas

1415 West 7th Street

Little Rock, AR  72201

PH: 501-374-5836 -- Fax: 501-372-0855

eMail: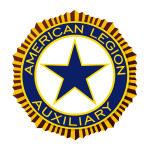 Arkansas Girls State

The 74th Arkansas Girls State 2016 Program

will be held

Sunday, May 29th through Friday, June 3rd, 2016

Application Fee is $200.00.

Application and program information online at:

_____________________________________________

_______________________________________________________________

                                    About Girls State

The American Legion Auxiliary Girls State Program has provided High School Juniors all across the country the opportunity to participate in a hands-on citizenship training program for over 60 years.

These young ladies learn government by actually creating a mythical state through the election of public officials on local, county, and state levels and then by carrying out the duties of these respective offices.